Past meetings, events, and newsletters of note and for your reference.
---
Recent Meetings
November 2023  Preview Palo Pinto Mountains State Park
James Adams, superintendent for Palo Pinto Mountains State Park, talked the Meeting through the process of building a new state park from the ground up.
October 2023  Wild DFW !
The program included a photo-filled tour of the top nature spaces in North Texas from Amy Martin's Wild DFW: She explored the Amazing Nature Around Dallas-Fort Worth (Timber Press). 
September  2023  The Creature Teacher  !
 Wednesday, September 20, 2023 the Creature Teach team shared about their very special animals.  They  showcased 5 animals and maybe a scaly reptile & a few large insects!  
August 2023  Buddy McIntyr was guest speaker.
Program Topic: Effects of Climate Change..
June 2023 Author George Bristol presented .
Program Topic: Texas State Parks: The First One Hundred Years, 1923-2023.
May 2023  - Texas Parks and Wildlife Overview and Fisheries Management in DFW and a Study of Microplastics in Local Fish Communities.
Program  guest speakers, Raphael Brock and Cynthia of TPWD.  
 Raphael (Rafe) gave a brief overview of the department and describe what the office does in regard to fish management in DFW.   Cynthia discussed the research project completed by student Akshaya to examine the relationship between human plastic use and local fish communities, and to get an idea of to what extent plastic waste has permeated through Texas waterways.
---
April 2023 General Meeting:  Program - Exploring Iceland & Greenland
Program guest was world traveler Martha Ohlson who will share information from her trip to Iceland & Greenland. Martha's presentation covered her trip to Iceland and Greenland in August and early September 2022. 
March 2023 General Meeting:    Special Topic - LBJ Grasslands Project
 Michael Smith and Kayla West presented on The LBJ Grasslands Project: Getting to Know and Love The LBJ National Grasslands.
The 20,250 acres of Western Cross Timbers near Decatur, Texas is one of the best and biggest places near the metroplex for people to walk in prairies and oak woodlands and experience a little solitude and immersion in nature. The "LBJ Grasslands Project" aims to introduce more people to the habitat and wildlife there, encouraging a relationship of respect and gratitude.
February General Meeting:    Echo Heights/ Stop Six Environmental Coalition
Program about and by the Echo Heights/Stop Six Environmental Coalition and their struggle against environmental racism on Fort Worth's east side and how Legal Aid of Northwest Texas is helping them advocate for equal access to justice.
From hundreds of industrial companies and uses like trucking and logistical companies to gas drilling, east Fort Worth residents suffer disproportionate health and environmental impacts due to air and water pollution, noise, and constant rezoning to place industrial uses adjacent to residences and schools
---
Speaker Wendel Withrow 
 Wendel Withrow shared a 'best of' from Sierra Club outings to Big Bend National Park, including backcountry tales of physical effort and soul soothing solitude. Don't miss this chance to visit one of the world's great wilderness parks where the term 'socially distanced' means miles apart, not feet. Water pools, mountains, rivers, waterfalls and forest – Big Bend National Park has it all!
Wendel's book is on sale.  
---
Speaker City Councilman Jared Williams 
Our program special guest was Fort Worth City Councilman Jared Williams.  Dr. Williams spoke to our Club on environmental conservation efforts and open spaces in Fort Worth.  
---
October Meeting:  Tarrant County's Reservoirs and Water Supply System
Program topic:  Mary Beth Lampe, a retired engineer from TRWD and a Master Naturalist, gave us an informative and fun talk on about Tarrant County's reservoirs & water supply system.
---
September 2022 Meeting:   MONARCH MIGRATION
Our September 21 speaker, Jo Ann Collins, gave a fascinating talk about the monarch migration and how the Native Plant Society is aiding them by planting milkweed along their Texas migration path. Please join us!
---
August 2022 Meeting: Blackland Prairie Raptor Center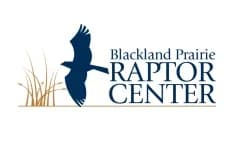 Meet the Raptors!
Wednesday, August 17, 2022 at 7:00 p.m. for a free special presentation by the Blackland Prairie Raptor Center. They will explain their work and bring several birds of prey to show at the meeting. The Blackland Prairie Raptor center is a non-profit organization dedicated to environmental preservation through public education and the conservation of birds of prey in their natural habitat. With non-releasable raptor ambassadors, BPRC introduces its visitors to the habitats of Texas and the unique characteristics of birds of prey. We meet in Redbud Hall at the Fort Worth Botanic Garden. All are welcome, so bring the kids
---
Recent Events
Outings
We lead several outings each year which can range from a day hike to a backpacking trip. Click here for our detailed Outings guidelines. Visit the Texas Parks and Wildlife Department for information on our Texas state park. You can make reservations at a Texas state park here.
Wichita Mountains Campout
 OCTOBER 6-8, 2023
October 6-8 (Fri-Sun) Wichita Mountains Car Camp, Indiahoma OK. 
We camped Fri. and Sat. nights at the Doris Campground. Group activities included hikes in the wildlife refuge and elk bugling.
South Llano River State Park Car Camp
 JUN 2 - JUN 4
June 2-4 (Fri-Sun) South Llano River State Park Car Camp, Junction, Texas. 
We camped Fri. and Sat. nights and visited the Eckert James River Bat Preserve near Mason, TX on Sat., weather permitting.  This bat preserve is managed by the Texas Nature Conservancy to oversee the large population of Mexican freetail bats that live in the caves during the summer. High clearance vehicles needed to visit the bat preserve due to a shallow river crossing.
Respond by Friday, May 19, 2023
Meridian State Park Car Camp
MAR 24 - MAR 26
March 24-26 (Fri-Sun) Meridian State Park Car Camp, Meridian, Texas. Contact trip leader to sign-up by emailing claudia.blalock@att.net.  
This is a jewel of a state park less than 2 hours from Fort Worth with a lake, campsites, cabins, and screened shelters. We camp Fri. and Sat. nights and hike the trails inside the park. Wildflowers may be blooming and the endangered bird, the golden cheek warbler, is known to nest here. Fishing is available. 
Photo courtesy Texas Parks and Wildlife Department © 2006
---
Oct 21: Picnic, talk, & prairie walk with Amy Martin
 Friends of Tandy Natural Area, and guests from the Greater Fort Worth Sierra Club, joined for a talk and walk with author and naturalist Amy Martin about her book, Wild DFW: Explore the Amazing Nature Around Dallas-Fort Worth.
SATURDAY, March 25, 2023

 Great American Cowtown Cleanup

1501 N South Fwy, Fort Worth, TX 76102
Event by Greater Fort Worth Sierra Club
---